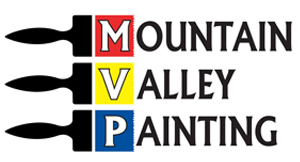 As we head into 2013, we at Mountain Valley Painting, wanted to take a minute to thank all or our customers who have made 2012 a great year for us.  When you are looking for a painting contractor in SLC and surrounding areas, we hope you will remember us.
We are still running a great special through the new year, so make sure you take advantage of it if you have any rooms needing painting to get ready for spring.
As we go into the new year it is a great time to think about those new years resolutions.  We hope that one of your resolutions is to fix the damaged paint around your home.  If this is the case, don't forget to call us for a free bid.  If one of your resolutions is to redecorate your home, again, give us a call, we can help.
Resolutions are great as long as you are able to stick to them.  Below are some things to help you meet your goals for 2013
1.  Set goals you know you can achieve, and set time they need to be met.
2.  If you have set your goals high, take the time to set smaller goals which will help you reach your bigger goals.
3.  Don't procrastinate.  Set a time each day you can actively work toward your goals and when that time come take action.
4.  Tell others about your goals.  This allows you to have a few individuals who can help keep you motivated and check on your progress.
We hope these 4 ideas will help you reach all your 2013 goals.  Don't forget about us when it's time to meet your "we need to repaint this room" goal.